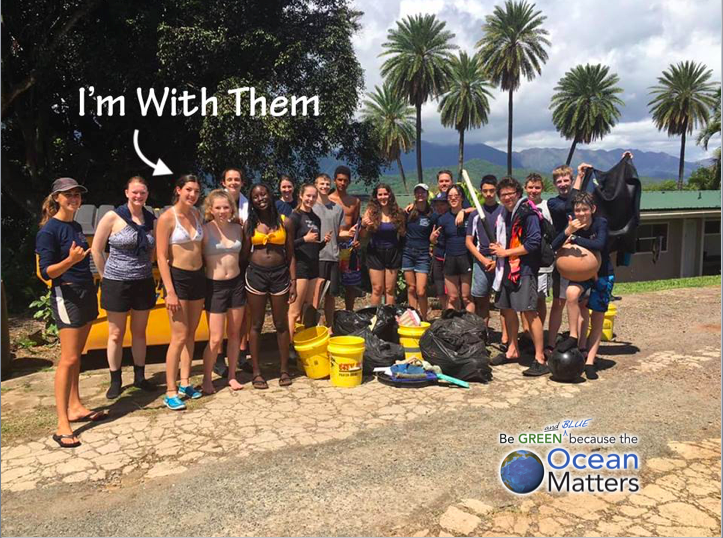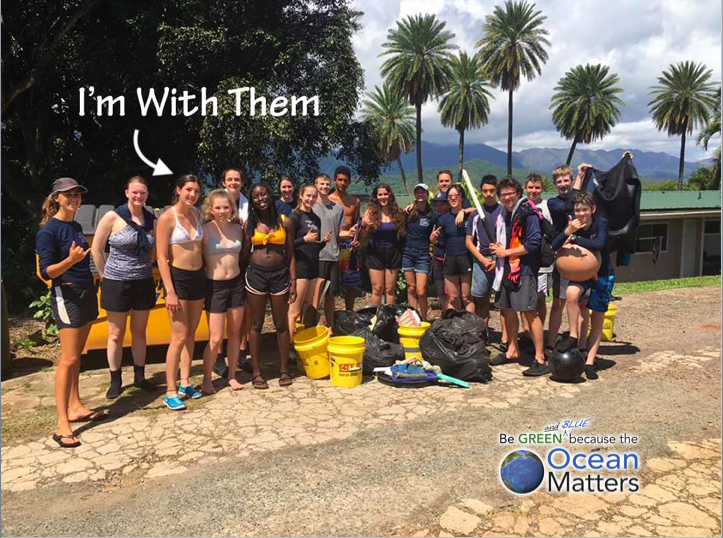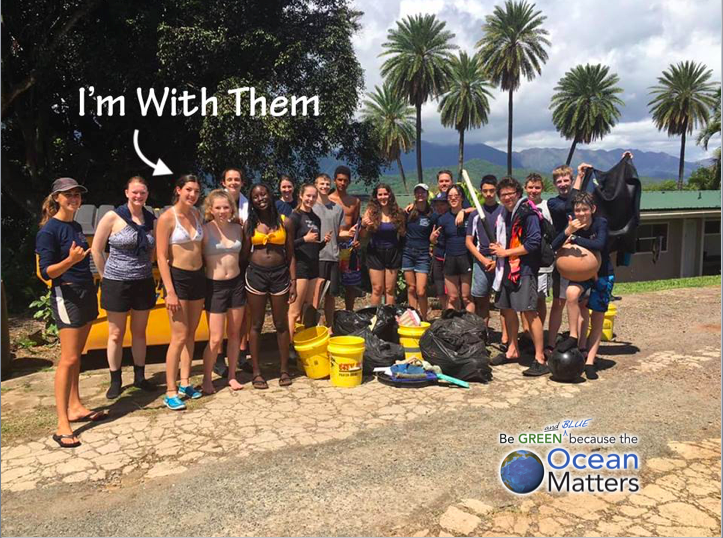 Are you worried about the environmental challenges facing us: from global warming to plastic pollution to habitat loss to overfishing? We are too. The next generation is inheriting an ocean that is very different from the one we did.
Time and again, Ocean Matters youth show us that there is hope—for our young people and our world's oceans. Teens see these problems and are willing rise as stewards and leaders for healthy seas. But they need support from caring adults who say their work is important. This is where you come in.  
Ocean Matters is launching an exciting new project this summer to support youth in becoming stewards for the sea as Team Ocean Teen Leaders. This spring and summer, we are training youth in Hawaii, Honduras, and Florida to rise up as ocean stewards. Ocean Matters teens have restored mangroves, done research on invasive species, looked at patterns of coral breakage to enact effective boating legislation, done coral restoration, cleaned up single use plastic and more.
Now we are looking for adults who will step up and support young people in these efforts by helping to raise funds in your networks. Would you join youth by being on our Team Ocean Fundraising Team?
How Can You Help?
Pick a level of support that you think you can raise among your ocean-loving friends and social networks and then choose a fundraising outreach that you think they will respond to.
Levels of Support
Admiral $2,000
Captain $1,000
First Mate $500
Second Mate $200
Deckhand $100
You can use this video that describes our project and why it's important to the health of the ocean and to the youth who will inherit it. Use the share button in the upper right hand corner to share it.

Simply ask your networks to contribute whatever they can to this effort. No donation is too small.
What Are Some Fundraising Ideas?
June 8 is World Oceans Day, but really all month is considered World Oceans Month!
send out an email within your network with the video and a heartfelt message from you about why this important (this is the most effective way we're told by the professionals). Be sure to include the donation button below or the link for online donating.
hold a "tea for the sea" or other small event in your home and invite friends to contribute what they can
share a FB donation request from the Ocean Matters Facebook page
engage children in returnable cans and bottles recycling
hold a yard sale
your ideas!
Where Do You Donate?
Donations can be made securely online at our website and through First Giving. Include this donation button and link in your emails to your friend and networks by simply copying and pasting the below:
Ocean Matters is 501(3)c nonprofit corporation and donations are tax-deductible as outlined by law.
How Will the Money Be Used?
Ocean Matters is 100% volunteer run, so every dollar you give will go directly to supporting youth's efforts as stewards for healthy seas and in recruiting other youth to join this effort. Our scholarship program funds teens who show both leadership potential and financial need. This year's financial aid will be centered on youth in Florida who are high need and stay in the state for college. We also help support youth in creating media such as advocacy films that can be used in their efforts to recruit other teens to their teams. Youth start environmental clubs or green their schools, work on single plastic pollution issues or sponsor cleanups, teach about sustainable seafood—the possibilities are endless.
Celebrate World Ocean's Day, June 8th by Joining Team Ocean
Simply let us know what level of support you think you can raise among your networks and we'll put you on Team Ocean.
Join this wave of hope for the sea. You'll receive our undying admiration and a really cute t-shirt and the knowledge that you have done something to address the many threats to our ocean.
Let us know you want to help and join Team Ocean Fundraising by emailing us at lproerden@oceanmatters.org.
Or donate $30.00 today and receive this Blue Marble flag to proudly fly as a small thank you.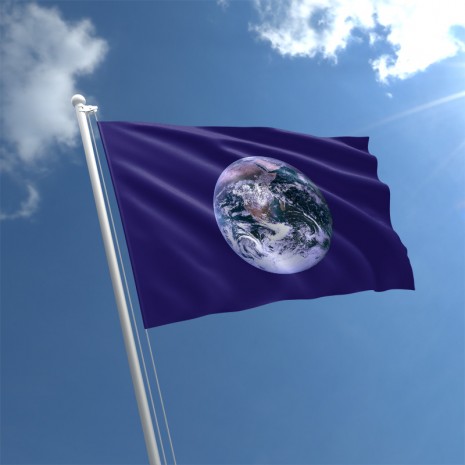 Our Progress So Far?
We are seeking to raise $20,000 by the end of June, 2019. Check in frequently to see how we are doing and how you can help. Thank you so much for everyone whose donated so far!! You are all valued members of Team Ocean.
Team Ocean Teen Leaders Fundraiser
Powered By:
JustFundraising.com
Thank you from the bottom of our ocean-loving hearts,
the whole gang at Ocean Matters!!