Grand Cayman, British West Indies
We are not running our Grand Cayman project in 2020. Please see our Florida Marine Ecology Expedition for an Atlantic project and our Coral Reef Ecology and Hawaiian Culture Program for a Pacific project for summer 2020 projects to join.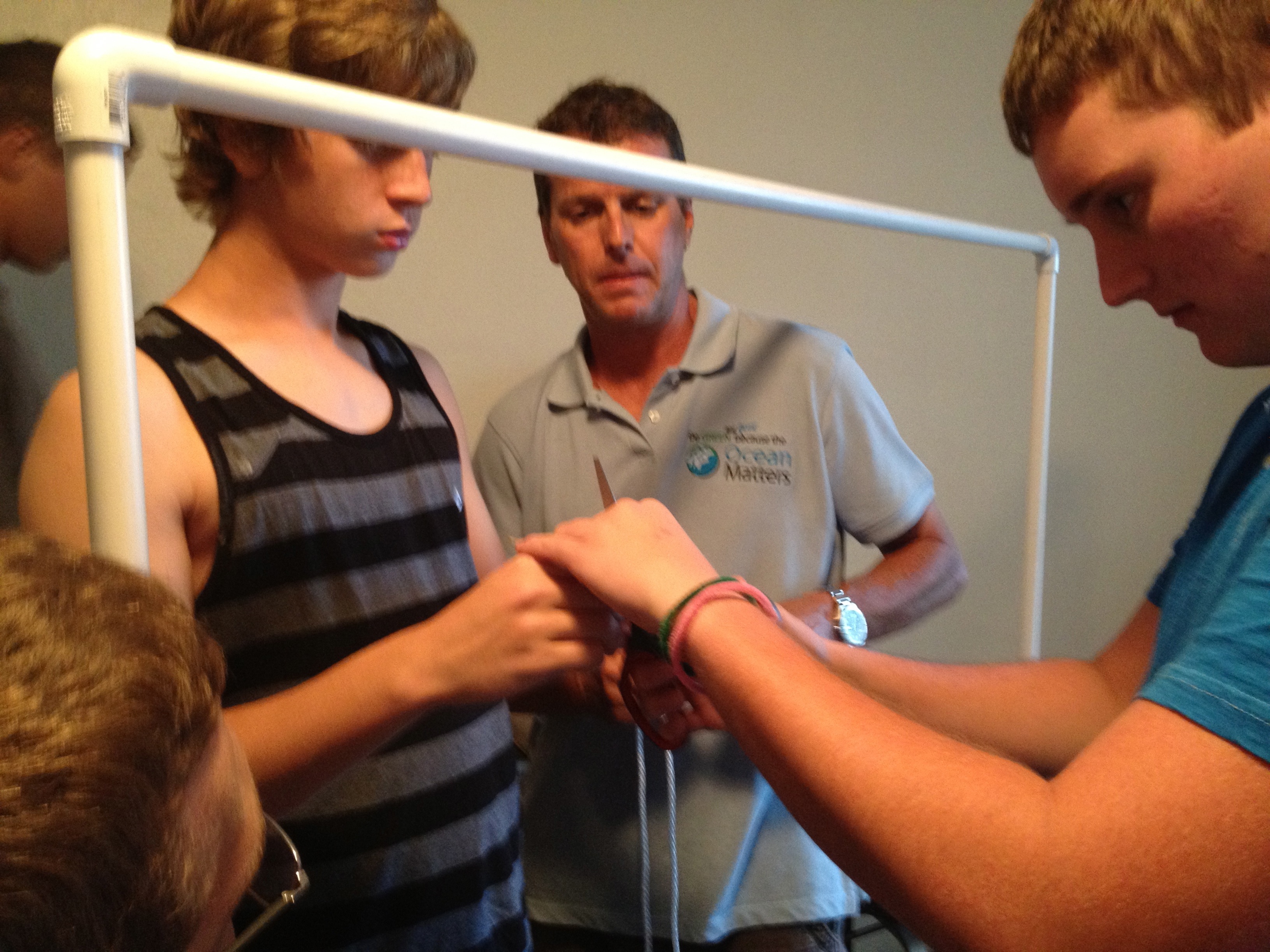 Come join us in Grand Cayman and discover what is possible when young people unite in hands, heart, and mind to help save a threatened marine resource.
Our Coral Reef Ecology program takes place on Grand Cayman in the British West Indies, where we do a benthic survey of coral vs. algal cover on scuba. We partner with the Caymanian Department of the Environment (DOE) who uses our research in their monitoring of the reef's health.
This project is three weeks in duration and brings together students ages 15+ from all around the world for a once-in-a-lifetime experience. We provide PADI scuba certification (basic, advanced, and marine speciality cards), in-depth marine ecology instruction, and teach IDs to species level for the coral and algal cover of the reef. You do the monitoring project! It's that simple.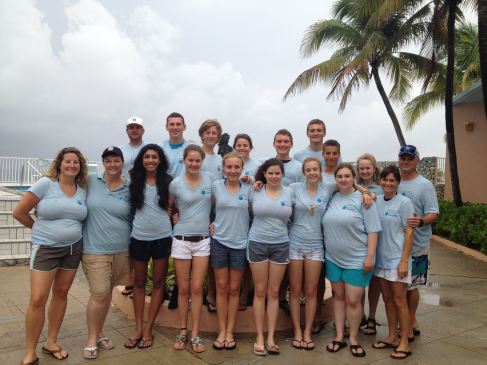 What Do We Study?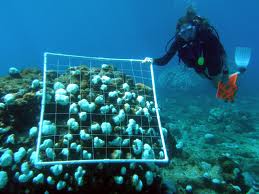 Our project requires specialized knowledge of both abiotic and biotic factors involved in structuring the coral reef. Our in-depth study allows us a close up lens on topics that include:
how diversity is structured on the coral reef
current threats to the health of the coral reef
the effects of global warming, fishing, and diving pressures on the reef
the lionfish invasion
the role of technology in monitoring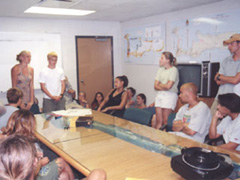 For more information please see Field Research.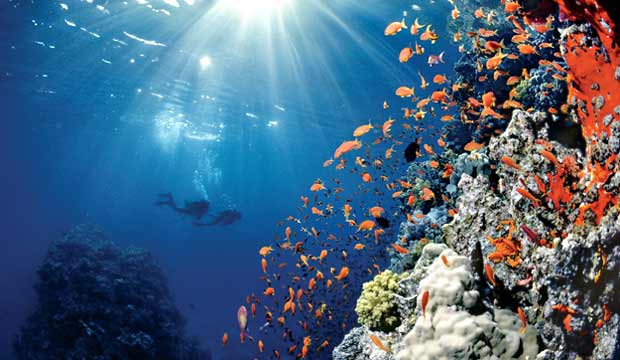 Where Do We Stay?
Sunset House is our host hotel and is conveniently located on the water with simple shore dive access to our research site! Located near Georgetown Harbor, we are a short drive to fun shops and restaurants, but far away to feel the laid back vibe of this Caribbean island.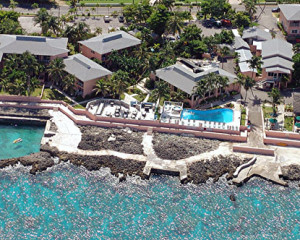 Single sex rooms on upper floors are grouped with faculty rooms and feature an attached private balcony to ensure safety and supervision. An on-premises restaurant features both waterview dining and a patio for seaside meals during good weather. We can accommodate dietary restrictions and adhere to a strict sustainable seafood policy. You might even find delicious lionfish on the menu, freshly brought in by volunteer divers who are removing this havoc-wreaking Indo-Pacific invasive species from the reef.
For more information, please see Sunset House.
Cost of the Program: Ask for Details
Includes
Roundtrip airfare from Miami to Grand Cayman
Room and board (double occupancy)
All transfers and transportation
Training and three (3) PADI Scuba Certifications (Open Water I, Advanced, and Marine Specialty): www.padi.com
All marine biology instruction and texts
2 Boat Dives
Divers Alert Network (DAN) Insurance: www.diversalertnetwork.org
Excludes
Scuba Gear (rental available in Grand Cayman for $300)
Mask, Fin & Snorkel (should be purchased before trip)
Spending money
Roundtrip airfare from your home to Miami
Scholarship
A limited number of scholarships are available for students who demonstrate both need and merit. Students should also submit an application for admission to be considered for scholarship.
Ocean Matters is 501(3)c nonprofit corporation and donations are tax-deductible as outlined by law.
Still Have Questions?
Please don't hesitate to call us at 617-304-4402. We are happy to answer any questions you have, no matter how small. Thank you for your interest in Ocean Matters. Together we can make a difference!
Subscribe to Blog via Email