For More Information
Download this printable brochure or request for a copy to be mailed to you.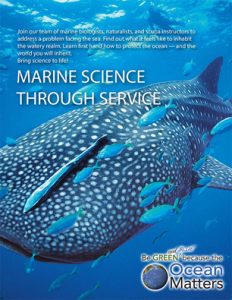 Give us your contact information and we will forward you programs details. Check out our Ocean Matters blog or Facebook page and learn about interesting happenings in marine science and ways that you can begin now to make a difference to the sea. . . Because the Ocean Matters!
You Matter!
Call us at 617-304-4402 to find out how you can volunteer or support our programs.
Ocean Matters is 501(3)c nonprofit corporation and donations are tax-deductible as outlined by law.