Kudos to Ocean Matters teen Alan N., 16 from Seattle, WA who arranged for his high school to see Chasing Coral last week, after attending our Hawai'i project this spring with the Hawai'i Institute of Marine Biology (HIMB) where part of the movie was filmed.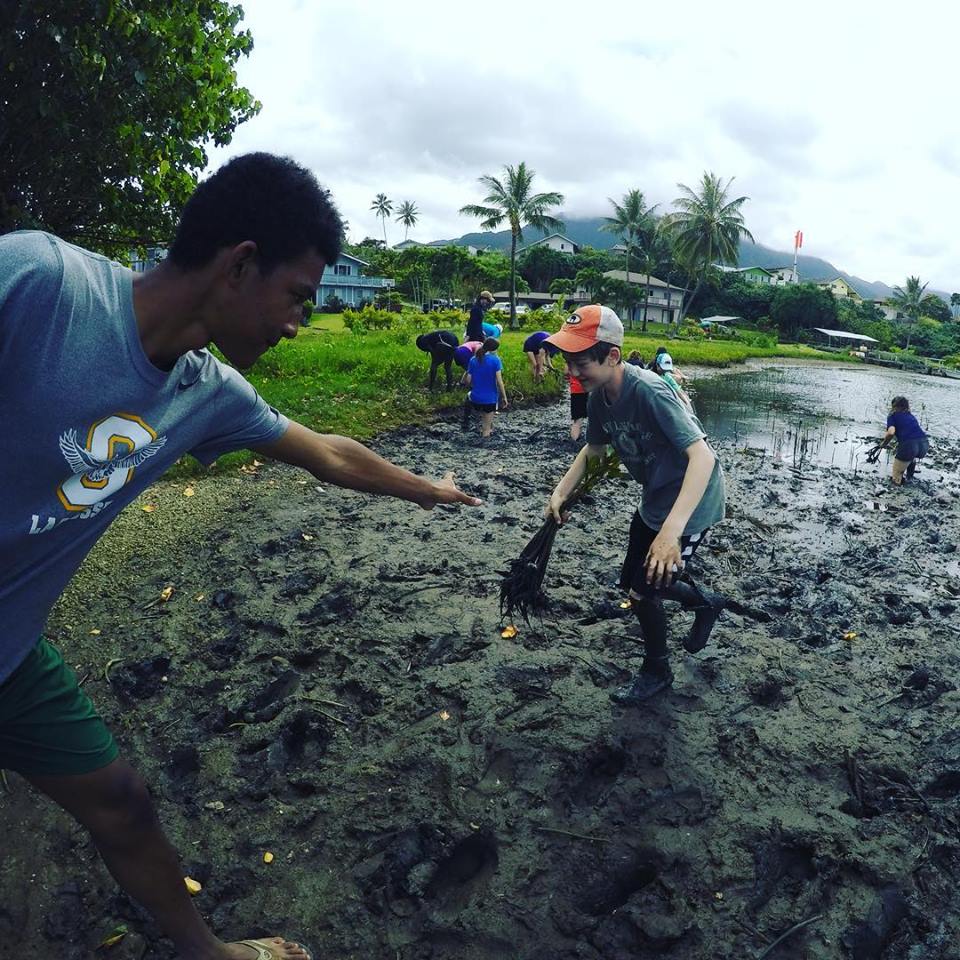 Alan (left) helping Anders out of the muck on Oahu, HI this past spring as they removed invasive mangroves as part of the Ocean Matters Hawai'i service learning project.
Chasing Coral chronicles the decline of the coral reef and a major bleaching event on the Great Barrier Reef in 2016.
Alan and his peers were in Hawai'i with Ocean Matters in late March and early April to test and give feedback on  a tool to be used with citizen scientists to track the expected bleaching event in the Hawaiian Islands this summer. Corals bleach in response to warming water temperatures and other stressors. We've already lost 50% of our coral reefs in the past thirty years, with global warming threatening the remaining.
Chasing Coral is currently on Netflix. Arrange to screen the film yourself in coming months through the film's website. Educational materials also available for educators and others to coordinate with the film.
Alan and his peers had the following to say about the many pressures facing the world's oceans while in Hawai'i with Ocean Matters:
Great job, teens!! And you too can join Team Ocean by signing up for our mailing list to find out more about how you can make a difference to the world's oceans. It's an all hands on deck charge!
Subscribe to Blog via Email