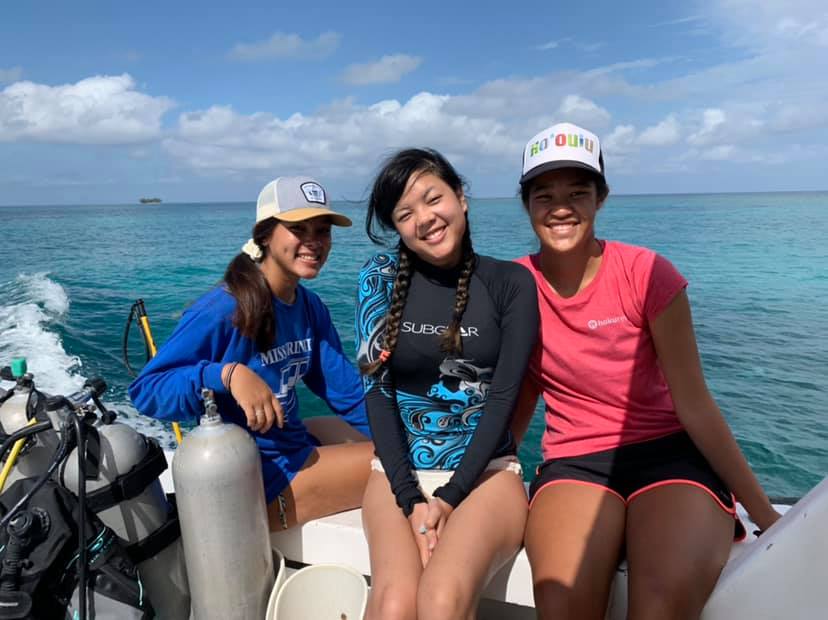 Please help us spread the word about a scholarship opportunity for teens (ages 15+) to attend our Florida Marine Ecology Expedition project and training this summer, June 20-30, 2023 held in conjunction with the Clearwater Marine Aquarium.
The Expedition combines a survey of challenges to the marine ecosystem through five days with the iconic Clearwater Marine Aquarium (CMA) in Clearwater on the west coast of Florida and then a shift to a focus on practical solutions to these problems for five days in Key Largo on the east coast with the Coral Restoration Foundation (TM). Along the way teens earn PADI Open Water Scuba certification; do a coral restoration project on scuba; learn about manatee, turtle and dolphin conservation from top researchers in the field; and more (June 20-June 30, 2023).
Participants in this program will also be trained as leaders to become part of the Ocean Matters Team Ocean Teen Leader (TOTL) project, a group of teens seeding projects to make a difference to our world's oceans.
How to Apply for the Scholarship
We are able to provide partial scholarship to students who show demonstrated financial need, leadership potential and passion for the ocean because of our generous donors. To apply for consideration for a scholarship, you must also submit an application for admission along with the following:
scholarship items
a short (no longer than 3-minute) video explaining why the ocean matters to you and why you think you would be a good candidate for further instruction in marine science. This video will only be reviewed for its content, not for technical aspects, so feel free to record a very simple, yet sincere video.
a letter of recommendation from a teacher or guidance counselor addressing both your financial need and merit.
don't forget to check off the box on the application for admission saying you are applying for scholarship!
Deadline for admissions and scholarship application is April 3, 2023.
Please share within your networks this opportunity for teens to rise as leaders on behalf of healthy seas and discover that their actions in the world truly do matter! As Team Ocean Teen Leader Sophie says in this video,
"What I really believe is important is that you're not small in this world. You may think that you're small, but you can actually do something that will change the world."
Yes, Sophie. Yes, indeed.