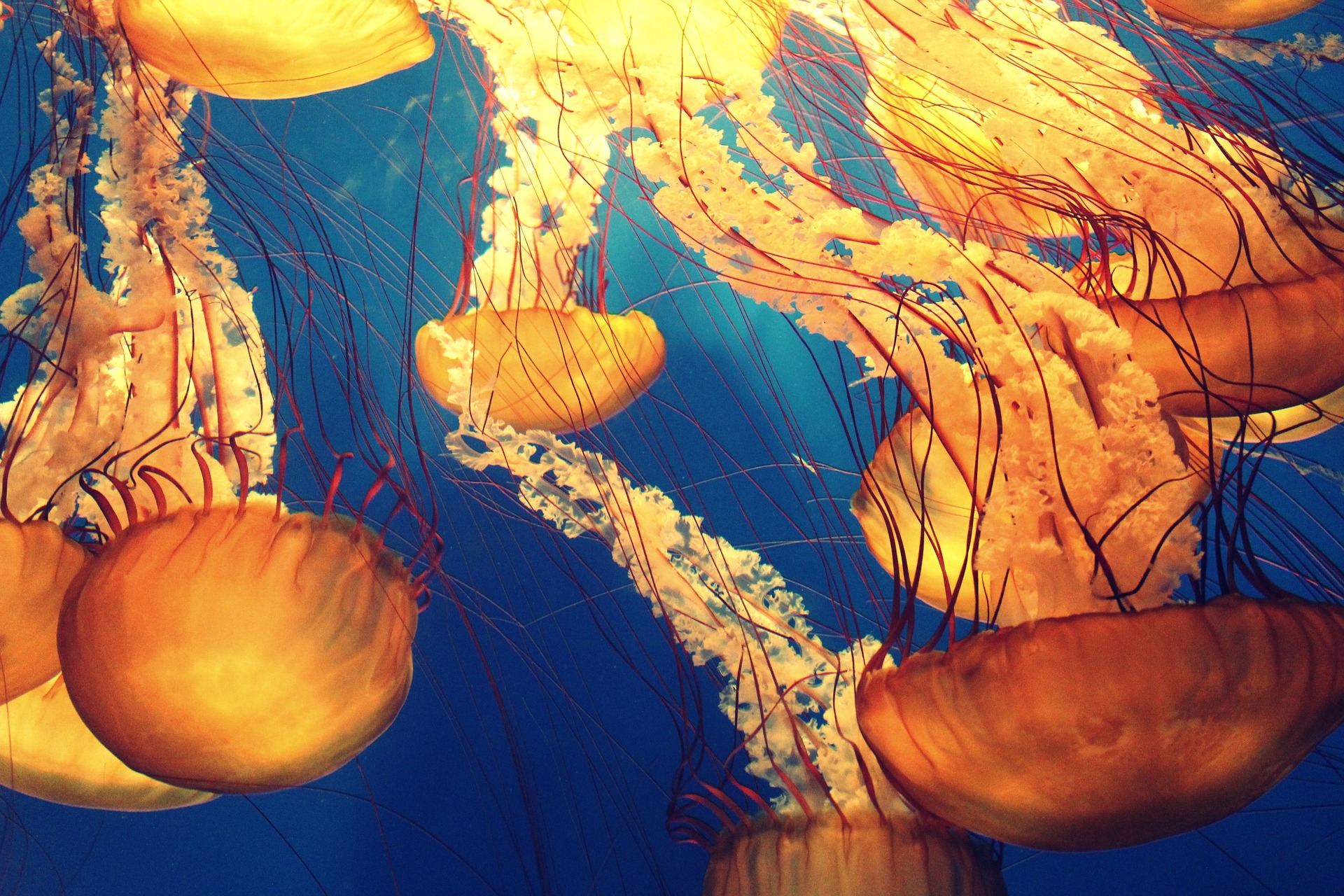 1: Jellyfish Jamboree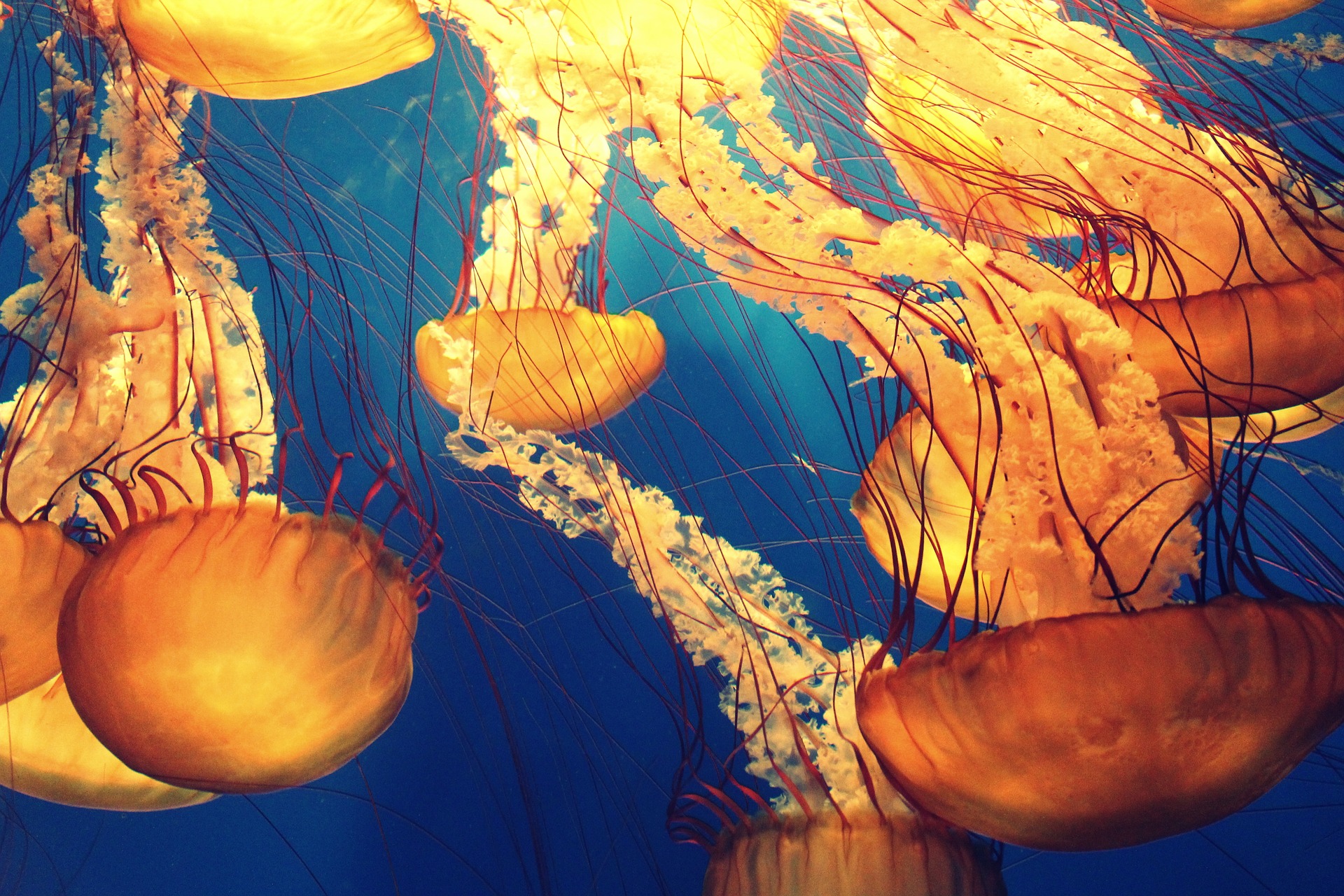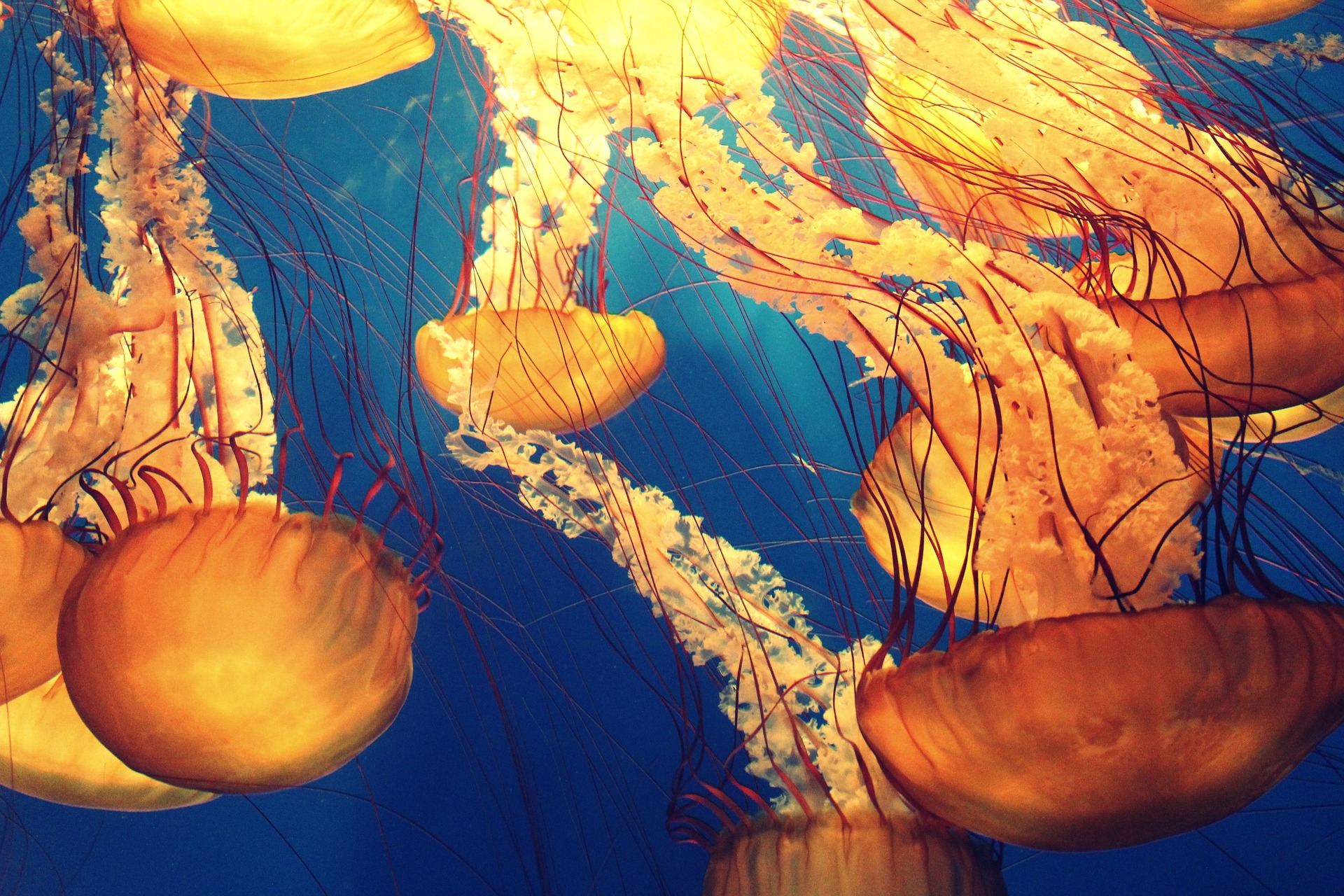 by Arcadia Davies
Jellyfish are beautiful to look at—the way they glide through the water resembles the popular lava lamps of the 1960s and 70s. But, like all organisms in the ocean, jellyfish are important for more than just their looks. Current research explores the importance of jellyfish as both consumers and prey in the ocean ecosystem, and it turns out they play a much more important role in these ecosystems than previously known. Jellyfish are important consumers of microscopic zooplankton and small fish and they provide food for many larger species, including penguins, lobsters, bluefin tuna and leatherback sea turtles. Fascinating recent evidence suggests that jellyfish might also enhance the flow of nutrients between species in sunlit areas of the ocean to those in the deeper, and darker, depths of the ocean.
In this activity, kids have the opportunity to design their own jellyfish by repurposing paper towel rolls, and through an attached video they will learn more about the secret life of jellyfish.
Materials
empty paper towel roll
scissors
paint
single hole punch
yarn or string 
Instructions

Before constructing your own jellyfish, check out this video for kids with fascinating facts about jellyfish: https://www.youtube.com/watch?v=HmynApko5XE
This craft was published by the website Buggy and Buddy. Use this link to access instructions:https://buggyandbuddy.com/cardboard-tube-jellyfish-craft/
Celebrate or transition to your next activity with this wonderful Facebook live video created by Monterey Bay Aquarium of their jellyfish.
Optional step
Using two sticks attached in the middle, these jellyfish are perfect for creating a beautiful mobile to hang in the house.
TIP!!
Watching The Monterey Bay Aquarium's mesmerizing jellyfish cam is a wonderful way to transition and re-focus children before attempting to do schoolwork or other directed activities.
Don't miss another blog post! Subscribe here:
Subscribe to Blog via Email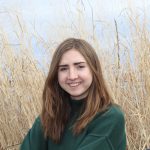 Arcadia Davies, Ocean Matters Youth Advocate Leader, recently graduated from Miami University with an interdisciplinary degree focusing on marine ecology and community engagement. She is passionate about connecting communities, especially youth, in ocean conservation projects. During college she practiced communicating science to the public through serving as the communication intern at The Island School in The Bahamas and taking numerous classes in marine ecology, creative writing, journalism, photography and community engagement. Arcadia has loved the ocean since a young age and strives to share that love with others.