For the next several weeks, Team Ocean Teen Leaders will be taking over the Ocean Matters social media feed. First up, is Alaskan Jina Malone, who will be posting on our behalf from December 7-11.  Don't miss it! Follow her on Instagram at Ocean_Matters and on Facebook at www.facebook.com/oceanmatters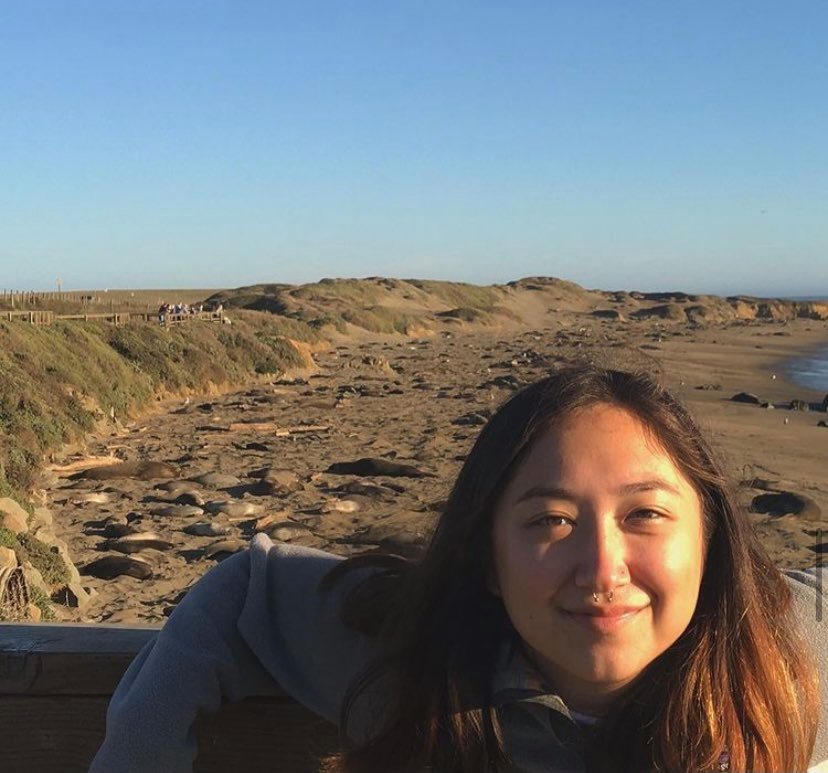 What have I been up to since attending our Ocean Matters program in Hawai'i?
I'm currently a junior at the University of Redlands in Southern California. I'm pursuing a bachelors of science in Environmental Science with a Marine Science Concentration and a Biology minor. My school is about an hour and a half from the beach, and this close proximity has allowed me to explore the Southern Californian waters. Next semester I plan to do an independent study determining the distribution of dolphins off of Dana Point.
How did you come to want to study the Ocean?
I was born and raised in Alaska and spent so much of that time either on the Ocean or on the shore. My dad is an avid fisherman and highlights of my childhood include going out on the boat and seeing all sorts of wildlife. I decided I wanted to study the Ocean when I wrote a paper on the impacts of Harmful Algal Blooms on Littleneck Clams in high school for a club I joined. It wasn't long after when I applied to Ocean Matters, and that experience helped to affirm my interest in marine science.
What do you wish everyone could experience in the Ocean?
The overwhelming silence of being completely immersed in the Ocean. On one of our first scuba trips, I distinctly remember kneeling down in the sand and experiencing a quiet I'd never known before. Without any of the noise polluting my ears I was able to fully appreciate the moment I was in. I think everyone needs to hear that kind of quiet and be in that environment. It was stunningly beautiful.
In your opinion, what is the largest threat to our Oceans and what can we do about it?
I believe the largest threat to our Oceans is anthropogenic climate change. The Oceans have done an amazing job of protecting us and sequestering carbon but we've pushed them to their limits. Warming at the poles has the potential to drastically alter oceanic circulation, and we're already seeing the deleterious effects of ocean acidification on wildlife. In the next few years, there needs to be a dramatic decrease in carbon dioxide emissions. As environmentalists and Ocean enthusiasts, we can educate others on the impacts of climate change and inform ourselves politically.
How has your unique experience helped inform your passion to pursue a career in Marine Biology?
Ocean Matters helped me see the Ocean in a new way, both literally and figuratively. It's one thing to see bleached coral and it's another to understand exactly why it looks like that. Ocean Matters strengthened my analytical skills, helped me gain field experience I would have never gotten at my high school, and made me develop an even greater appreciation for the Ocean and all it does for us.