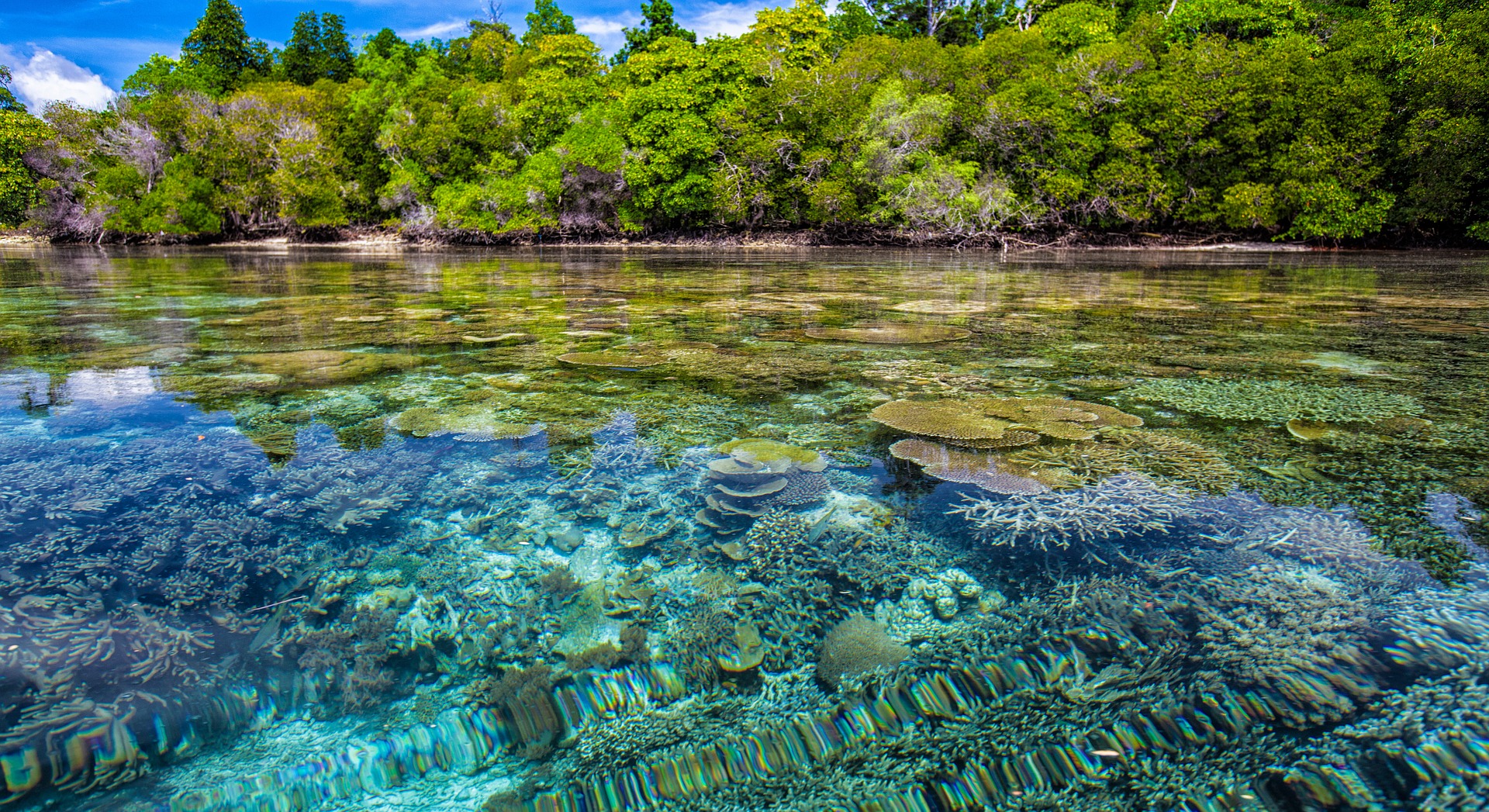 by Laura Parker Roerden
One of the best things about spending time doing science and service with teenagers around the world through Ocean Matters is the people you meet along the way, especially around meals or music. I never underestimate the magic of bringing people together in these ways, but I am often still humbled by it. As I reflect on Plastic-Free July, my heart fills with the memory of a significant gift I received on our first visit to the Hawai'i Institute of Marine Biology (HIMB) off of Oahu.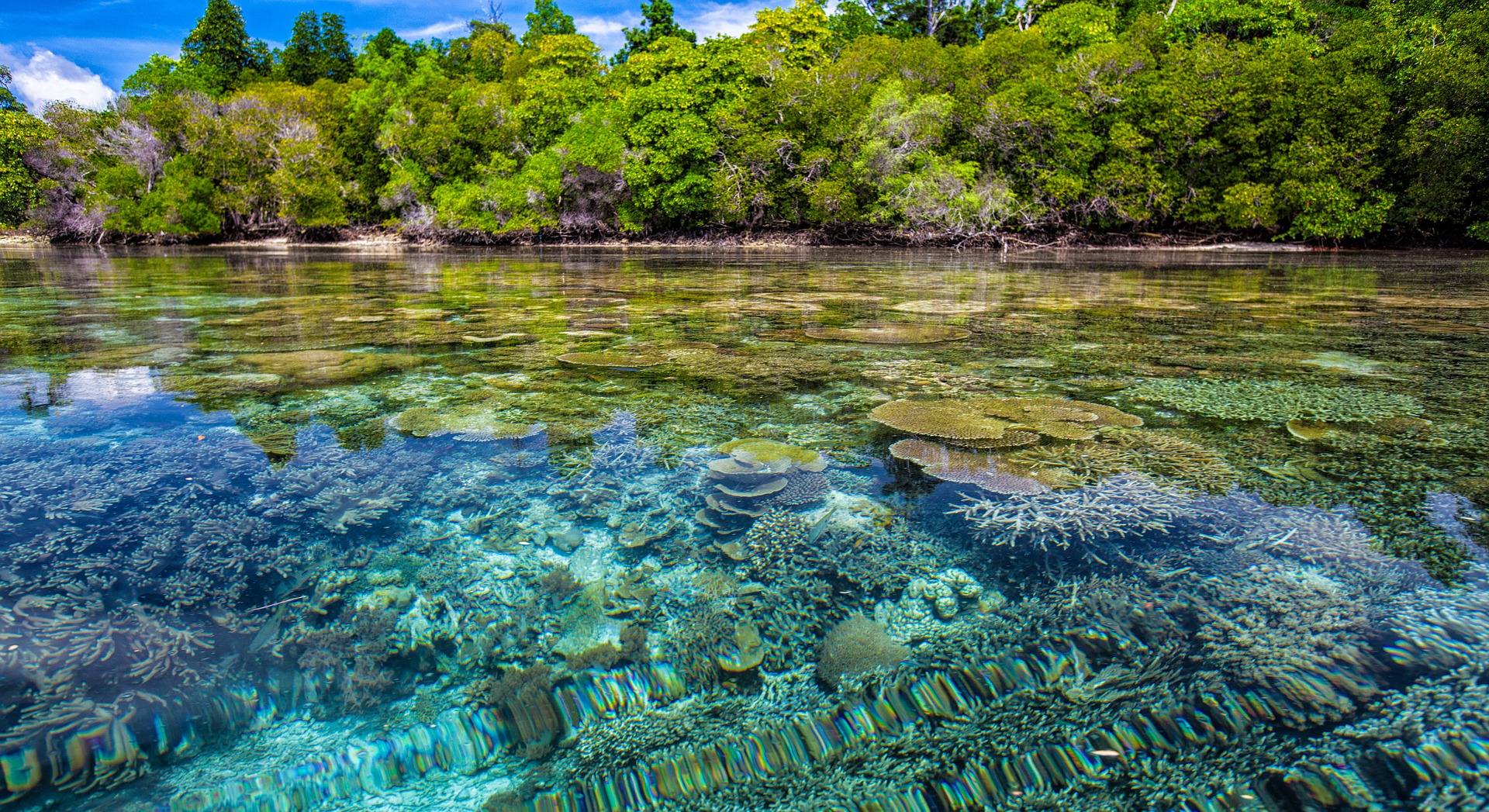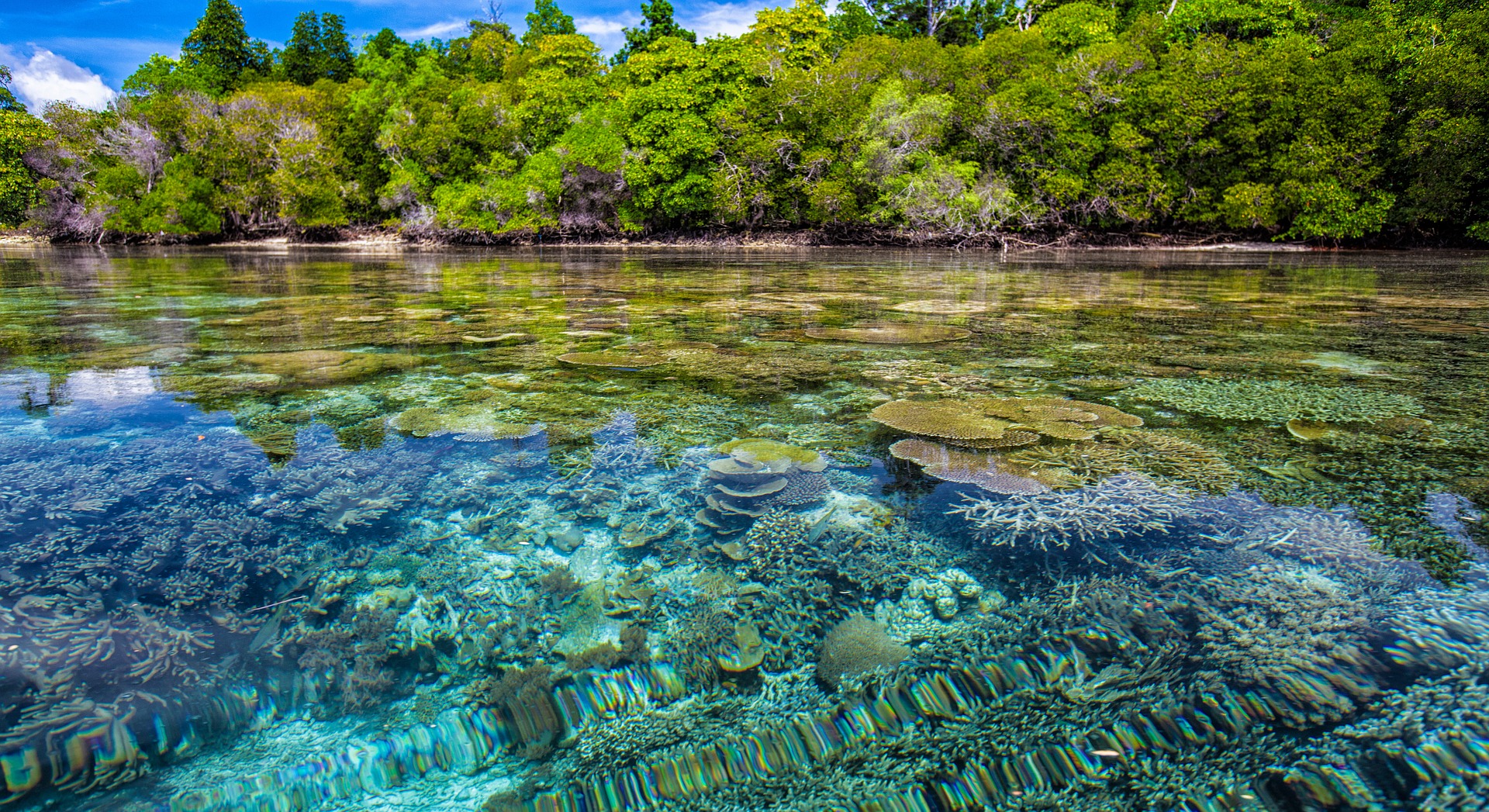 HIMB is on a small island named Moku o Loʻe (loosely translated to "Healing Island" in English), which is only accessible from the island of Oahu by boat. Graduate students who are working on their doctorates in marine biology patiently ferry our groups and gear from dock to dock on a pre-determined boat schedule, but also often at the whim of our needs. So naturally I tend to invite the graduate students to join us for dinners, as both a thank you, but also as an opportunity for students to meet and mingle with young emerging scientists. Plus there is that certain magic I mentioned that happens when people from different backgrounds share food and conversation together.
One such scientist is Eric, a native Hawaiian, whose doctoral research is on coral recruitment. That first year that Ocean Matters was in Hawai'i, Eric came often to dinner, and sat with students or faculty and told us about this interesting work, as well as made suggestions for things to do with the young people. At the end of our stay, Eric came to me with a homemade gift as a thank you: a traditional hat made out of banana leaves. He handed me the beautiful hat and told me this story.
"When I was a child, my grandparents taught me the traditional ways of island living. I didn't pay much attention to it, though, as children are sometimes bratty about things like that. Until I was in Indonesia a few years back and was doing coral research for my doctorate. The elders there reminded me of my grandparents and I started to pay attention to what they had to say and the things they wanted to pass along. When it came time for me to leave, they gave me this hand-made banana leaf hat they had made and said, 'Eric, always remember that everything you need can always be found right where you are. Nature provides everything we need."'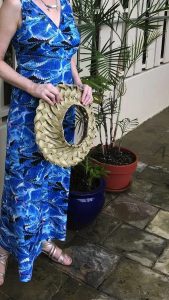 Eric then handed me that same hat, now dried by the sun into straw, woven like a matrix into a perfect circular brim, with a center hole large enough to fit any sized head. And he said, "Remember: everything we need can be found in nature, right here, where you are."
So many of us talk about Plastic-free July as what we give up: single use plastic straws, grocery bags, utensils, water bottles. But Eric's deepest gift to me was the realization of what you gain when you instead focus your gaze on the things that truly belong to you already, gifted from our elders and nature. So as you head into Plastic-free July, here's to the elders' knowledge passed on to Eric, passed on to me and now on to you that everything we need can be found in nature, right here, where you are.
For tips on how to eliminate single-use plastic in your family, see Six-Steps for Solving Single-Use Plastic While Building Resilient Children.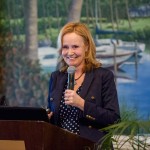 Laura Parker Roerden is the founder and executive director of Ocean Matters and the former managing editor of Educators for Social Responsibility and New Designs for Youth Development. She has served on the boards of Women Working for Oceans (W20) and Earth, Ltd. and is a member of the Pleiades Network of Women in Sustainability.