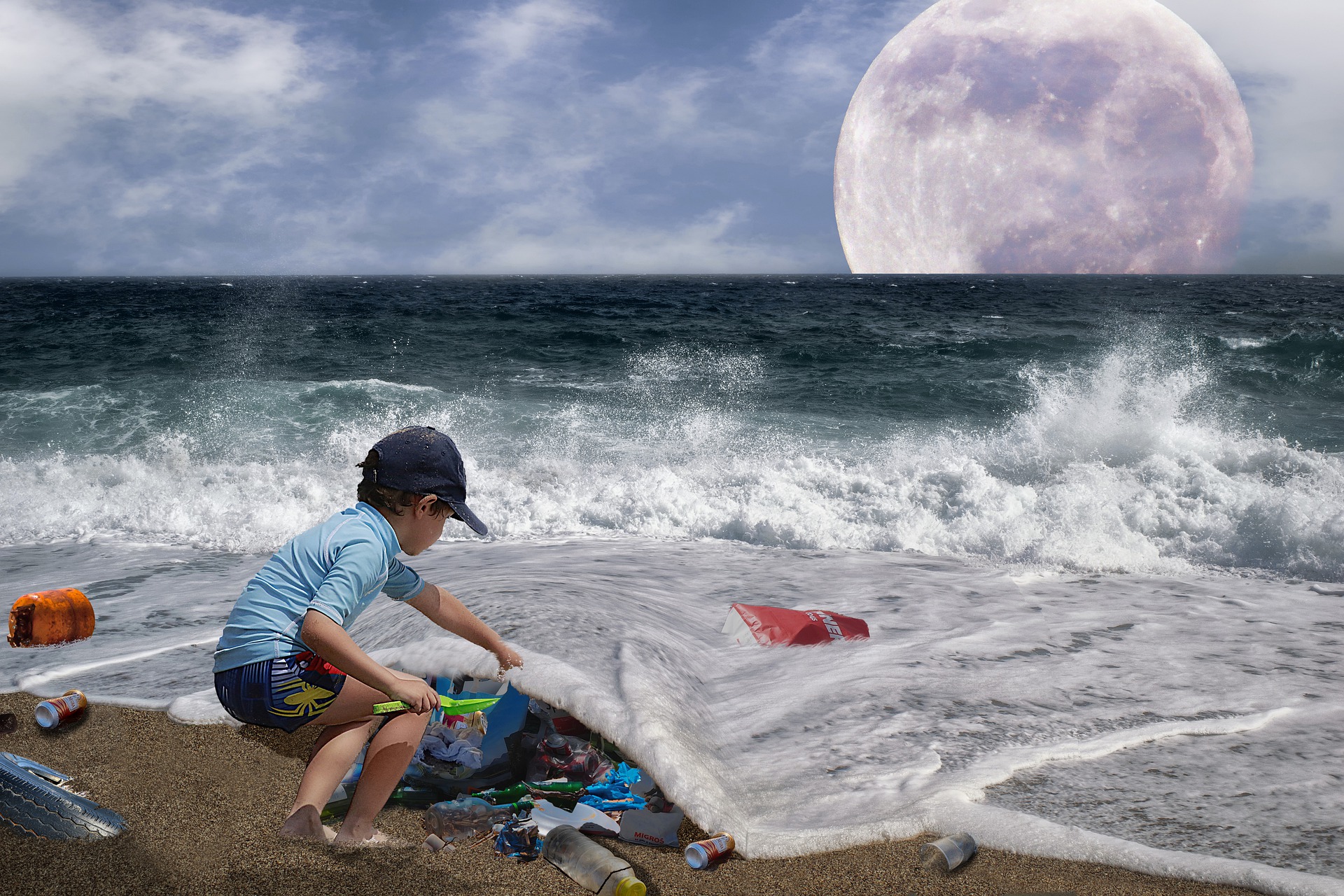 #4: Our Trash Isn't the Ocean's Treasure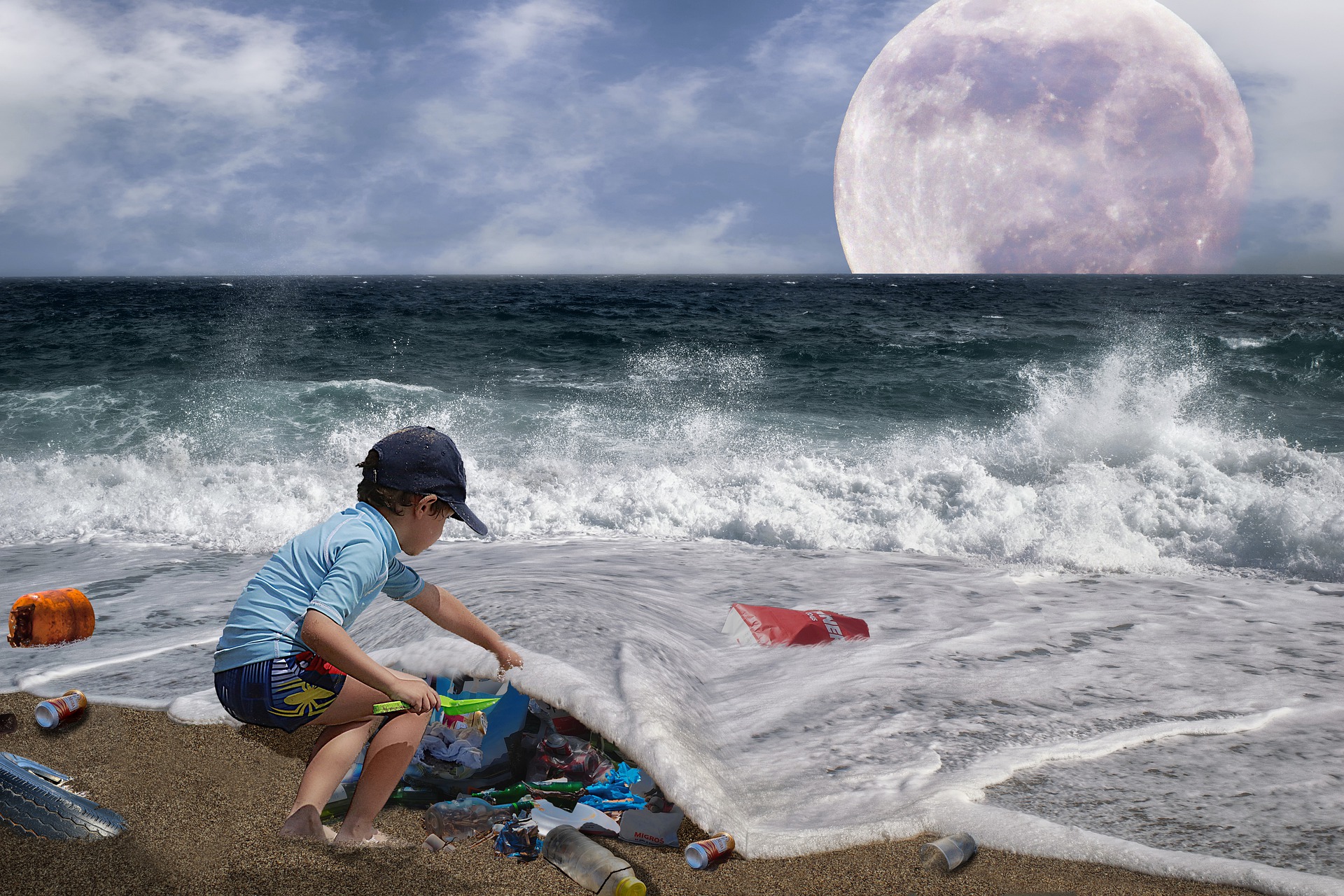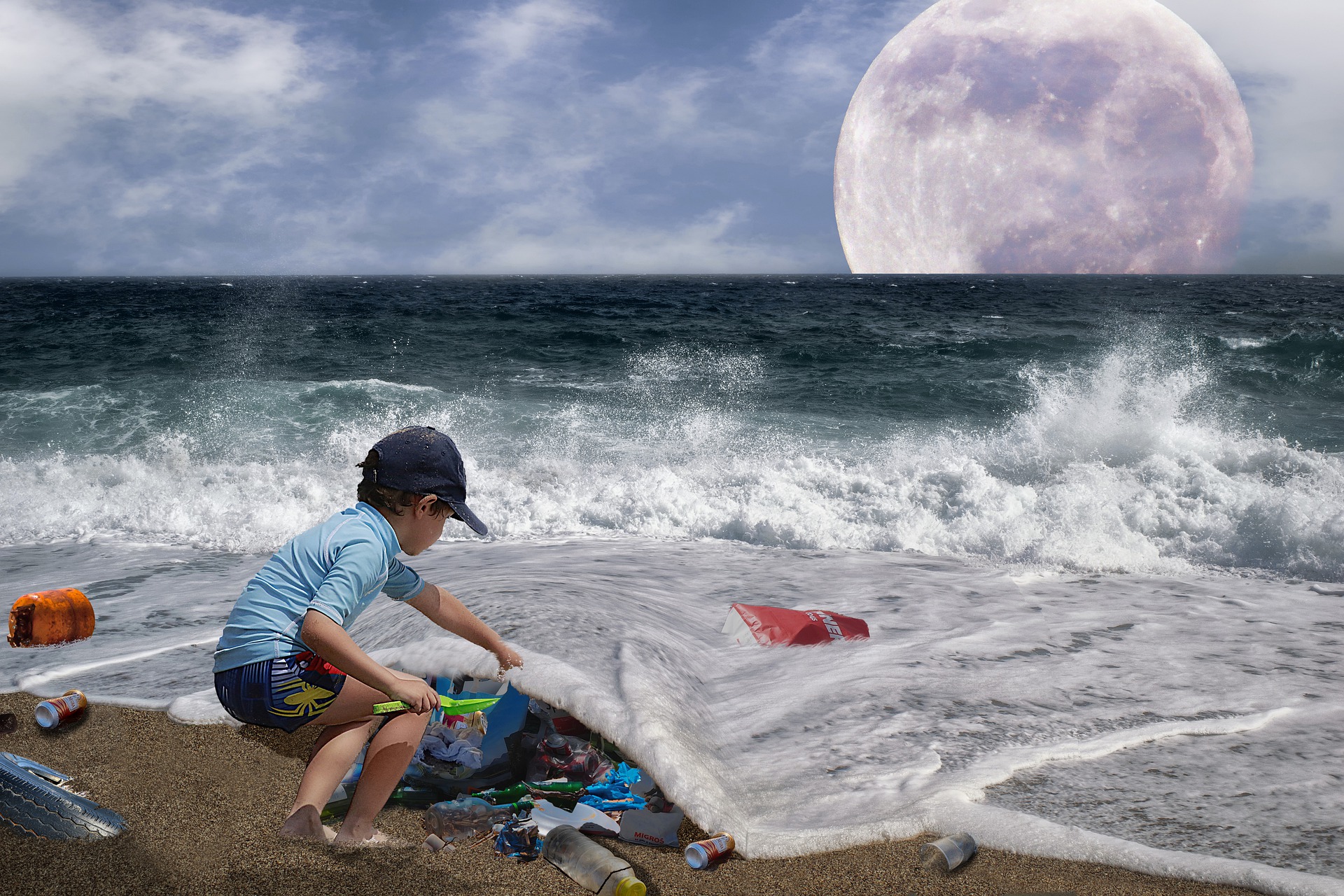 At some point, maybe even many times, we've all said, "I'm going to throw the trash away." But where is away? Unfortunately, there is no magical place where our trash vanishes. Just because it leaves our sight doesn't mean it is gone forever. There is 14 billion pounds of trash thrown into the ocean each year. This has a significant impact on the ocean's living organisms. While this isn't the fault of any single individual, we can still reflect on how minimizing our own waste can demonstrate a desire to change current production and consumerism practices. There are lots of ways to make small changes in our lives to reduce waste, and it provides a great opportunity to be creative and experiment with new ideas and crafts!
In this activity, we will focus on repurposing as a way of limiting waste, by presenting some ideas for common reuse of items that most people already have in their homes and thinking through how trash impacts the ocean's creatures.
Instructions
Begin by watching this short video  that describes the risks to marine life of having trash in our oceans.
Experiment with any or all of the repurposing crafts below, depending on what you have in your house. While these crafts have positive environmental consequences, they also are a fun way to spend time with your kids. If you have any other creative strategies for minimizing waste or repurposing home items, please tag us @Ocean_Matters #repurposing #plasticpollution on social media so that we can share.
(Optional) Have your child imagine or write a story about a plastic bag's journey from the city to the ocean.
Repurposing Crafts
Plarn! (Yarn made from leftover plastic grocery store bags):
Plarn is a great substitute for regular yarn if you want to crochet reusable tote bags, purses, doormats, and more!
Materials:
Plastic bags
scissors
Instructions can be found here.
Tote Bag Made from Old T-Shirt (no sewing):
Replace the need for single use grocery bags by making your own!
Materials:
Old t-shirt,
sharp scissors (or fabric scissors)
Instructions can be found here.
Plastic Bottle Bird Feeder:
Instead of throwing away or recycling your plastic bottles, turn them into a bird feeder!
Materials:
2-liter plastic bottle (or whatever size you have),
twine or wire,
1 set of chopsticks (depending on the size of the bottle a pencil could work),
scissors or knife,
duct tape,
funnel,
birdseed
Instructions can be found here.
Word Bank
Marine debris: Human-created waste that is purposefully or accidently released into the oceans.
Don't miss another blog post! Subscribe here:
Subscribe to Blog via Email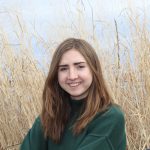 Arcadia Davies, Ocean Matters Youth Advocate Leader, recently graduated from Miami University with an interdisciplinary degree focusing on marine ecology and community engagement. She is passionate about connecting communities, especially youth, in ocean conservation projects. During college she practiced communicating science to the public through serving as the communication intern at The Island School in The Bahamas and taking numerous classes in marine ecology, creative writing, journalism, photography and community engagement. Arcadia has loved the ocean since a young age and strives to share that love with others.