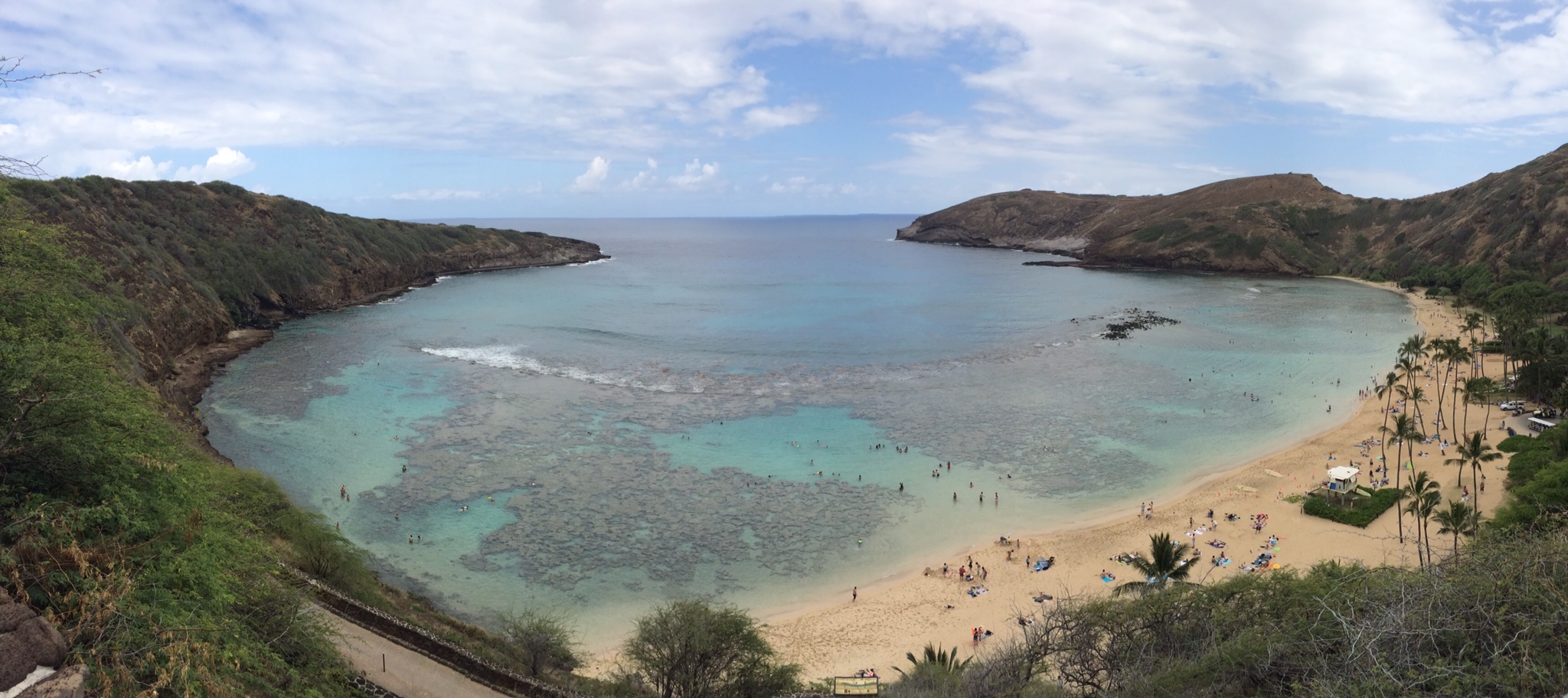 by Laura Parker Roerden
(May 16, 2014) Our Ocean Matters team is on our way to Honolulu to meet a group of high school-aged students from Florida to do a seahorse count project and help remove invasive mangroves. We will be at the Hawaii Institute of Marine Biology on Coconut Island, the island that was the title screen shot for Gilligan's Island. Our trip from Boston is much longer than a "three-hour" tour; but once on the island we will have varied crew that includes a Professor, a girl who grew up on a farm, and a skipper. And I wouldn't be surprised if there was some fashioning of radios from coconuts. No doubt like the famous castaways that never quite find their way off the island, we too will have moments of being lost; as well as moments of being found.
Our Ocean Matters' expeditions always include a service component, identified by our local partners who manage our precious marine resources. I think a lot about what motivates students to participate in such projects. It's a hazard of my job. But it's also a passion of mine, because I believe young people deserve to feel connected to the world they live in; because I want them to discover just how amazing they are; and because I want them to in a deep way feel that they belong.
It's easy to get lulled into a sense that there's a set of values or actions that we as educators ought to be nurturing in our young people. But it's a false intention at best; and a dangerous prospect at worst. Like the hapless crew of the Minnow, we as educators are but guides on a joint adventure of learning that is best when it includes uncharted territory.
So check back frequently this week or subscribe to the blog, as we post pictures and write about our experience both above and beneath the waves here in the extraordinarily beautiful Oahu, Hawaii.
Subscribe to Blog via Email